More Than Software™
Take your Real Estate Investing Business to the next level with REIWebTools™.

So much of what used to work simply blew-up when the last bubble burst! Yet there are literally hundreds and thousands of deals going on all around you and the only thing missing (until now) were the tools to help you get your piece!

REIWebTools™ was built for both experienced and new real estate investors to help you build momentum and launch your business to the next level. It's More Than Software™ that comes with LIVE hands on real estate coaching, mentoring, and advanced business building training and consulting.

Use the form to the right and come inside and see for yourself!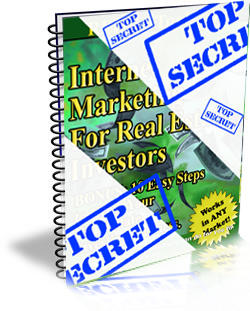 FREE 7 Day Course
"7 Super Easy Internet Marketing Tips For Real Estate Investors!"

PLUS

FREE Ebook: "Top Secret Internet Marketing Blue Print and 10 Easy Steps to Grow Your Real Estate Investing Business!"

PLUS

Take advantage of the offer in the mini-webinar above TODAY...hurry...only a few spots left!


"Our hands on Real Estate Investing Business Building Suite was built by real estate investors for real estate investors."

Come on in and see all the ways REIWebTools™ can help you dominate your market.
- Marc Imhof
The Fundamentals

REIWebTools™ is built around the business fundamentals of advanced Lead Generation, Lead Management, and Lead Leveraging. All of the tools and training are geared toward creating results by focusing on these fundamentals consistently.


Advanced Tools

REIWebTools™ was built from the ground up by real estate investors for real estate investors. Each module has been designed to be incredibly effective yet easy to operate and master.